Seminars & Events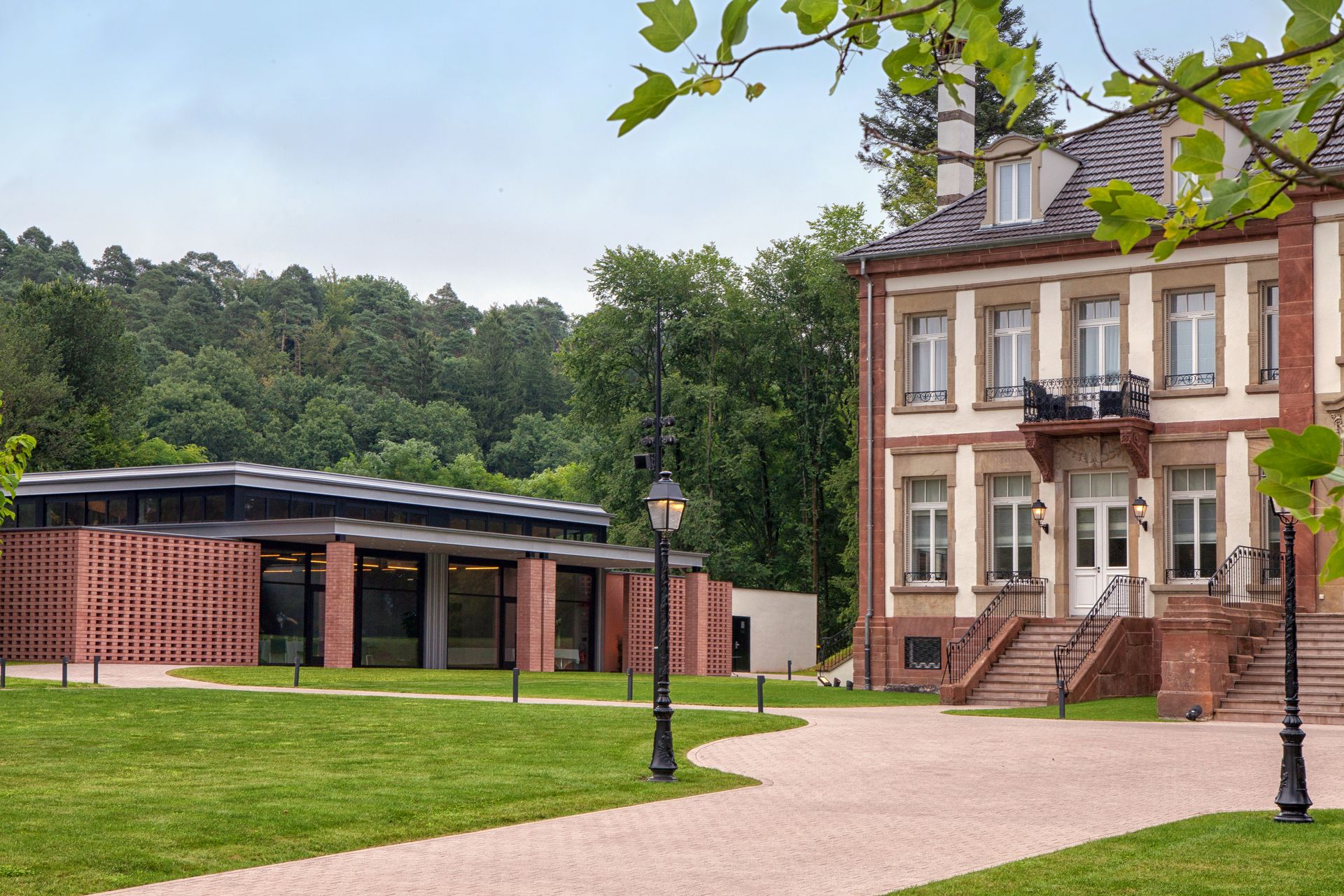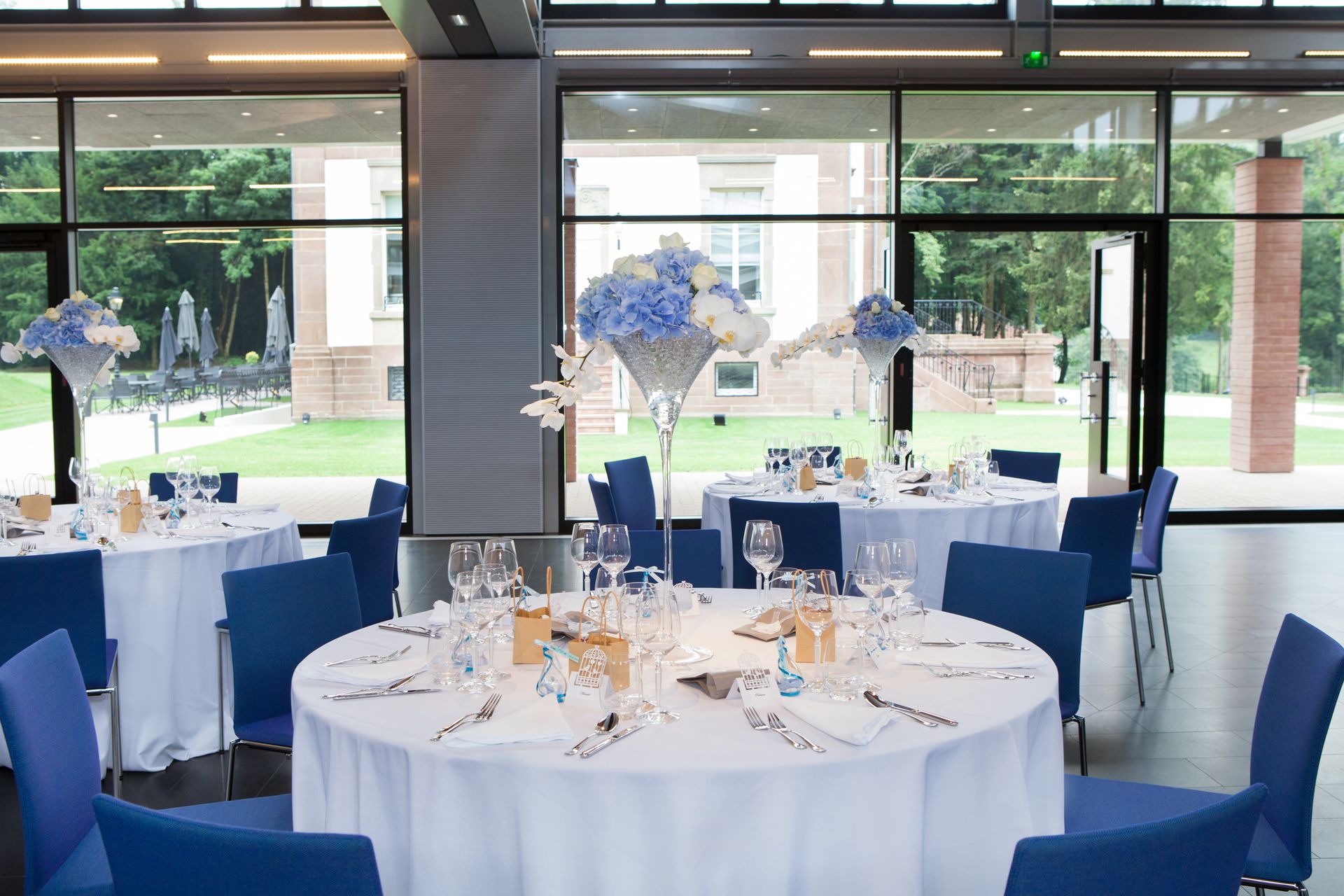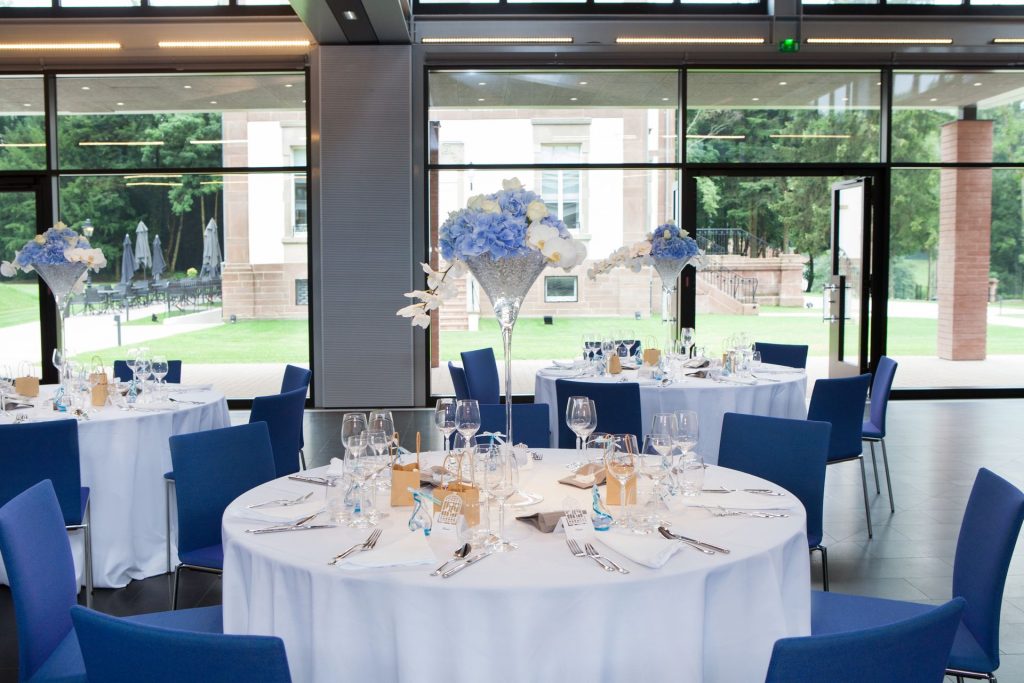 Enjoy an exceptional place for private or corporate events.
Pavillon Hochberg is a high-end space for events extending over 250m2 – designed by the Swiss architect Mario Botta who also designed the restaurant and wine cellar at Villa René Lalique.
Situated in the grounds of the Château, this exceptional venue with elegant modern décor, is available in its entirety for private hire. It is the ideal setting for private or professional occasions of all kinds: marriages, anniversaries, seminars, banquets or even cocktails.
The Pavillon offers you the combined advantages of a dedicated space, while you – whether attending for a business meeting or a wedding anniversary – can also enjoy the first-class services available at the Château, savouring the chef's culinary delights and taking advantage of the modern comforts provided by the rooms and suites at the hotel.
Let yourself be inspired by this exclusive place, unique in the area, and book Pavillon Hochberg for your special event.
Information & Reservation:
reservation@chateauhochberg.com 03.88.00.67.67